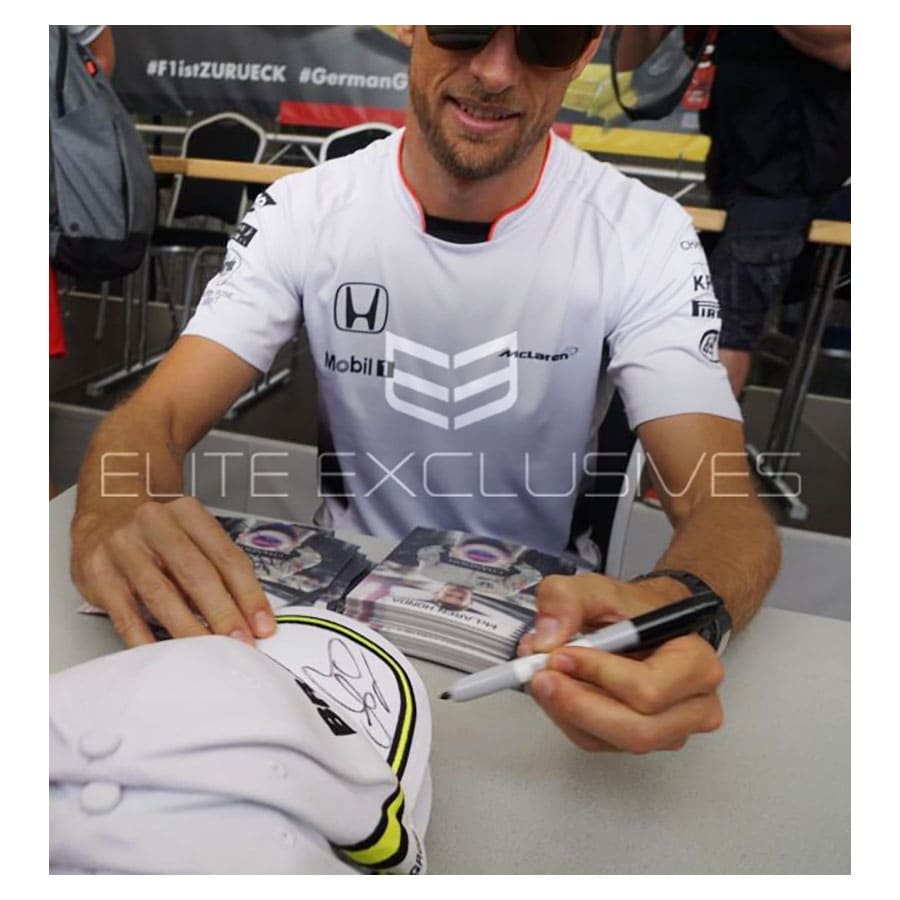 JENSON BUTTON SIGNED MEMORABILIA
Ex-formula 1 driver, Jenson Button, had a successful 17 year long career with many different teams however spent his last 7 years as part of McLaren.
Out of the 306 races he started, he won 15 and took 50 podium finishes. He ended his Formula 1 career at the Monaco Grand Prix of 2017. 
He won the 2009 Formula 1 World Championship with Brawn GP. Then after moving to McLaren, Button was runner-up in 2011. 
JENSON BUTTON SIgned NOMEX SHIRT
Button had a good career in the sport becoming well known with the supporters. Starting his career young in karting, he became very successful in transitioning to cars. He won awards including the young driver of the year in 1998.
His evolution as a driver is outstanding going from karting as a young boy to winning Formula 1. 
His career in Formula 1 ended but he has moved to try the Super GT GT500 Championship in which he is competing well.
We have a rare item of memorabilia available to you. It is a Nomex fireproof top from 2010 hand signed by the racing legend, Jenson Button.
At ELITE EXCLUSIVES we are lucky to offer this rare item to you. 
SIGNED Jenson button ITEMS
In addition to the Nomex fireproof top, we have a selection of different caps signed by Jenson Button.
These caps are from different points in Button's career including when he won with Brawn GP and then with McLaren.