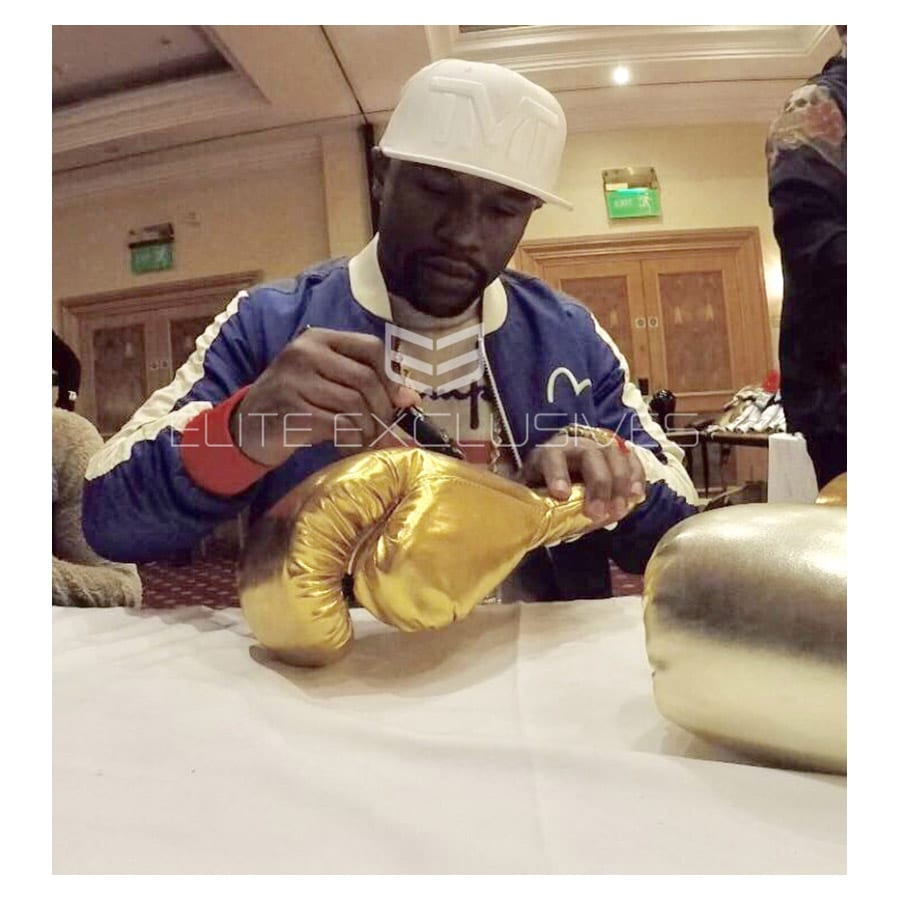 FLOYD MAYWEATHER SIGNED MEMORABILIA
Floyd Mayweather Jr. is a former professional boxer who had an extremely successful career. 
ESPN ranked Mayweather as the best pound for pound boxer of the past 25 years and BoxRec ranks him as the second best pound for pound boxer of all time, behind Ezzard Charles. 
FLOYD MAYWEATHER SIGNED BOXING GLOVE
Floyd Mayweather holds a record of 26 consecutive wins in world title fights and is known as the best defensive player in history with the most accurate punch too. 
Across his career, he never lost a match out of the 50 he took part in. He had an extremely successful career and is now an professional boxing promoter.
Elite Exclusives is giving you the amazing opportunity to own this incredible display with a signed boxing glove. This piece was designed to give a unique representation of Mayweather's undefeated career.
SIGNED FLOYD MAYWEATHER ITEMS
Elite Exclusives has a range of Floyd Mayweather memorabilia items available. Have a look around our website to see our selection of signed gloves with unique displays that will look stunning wherever you place it.