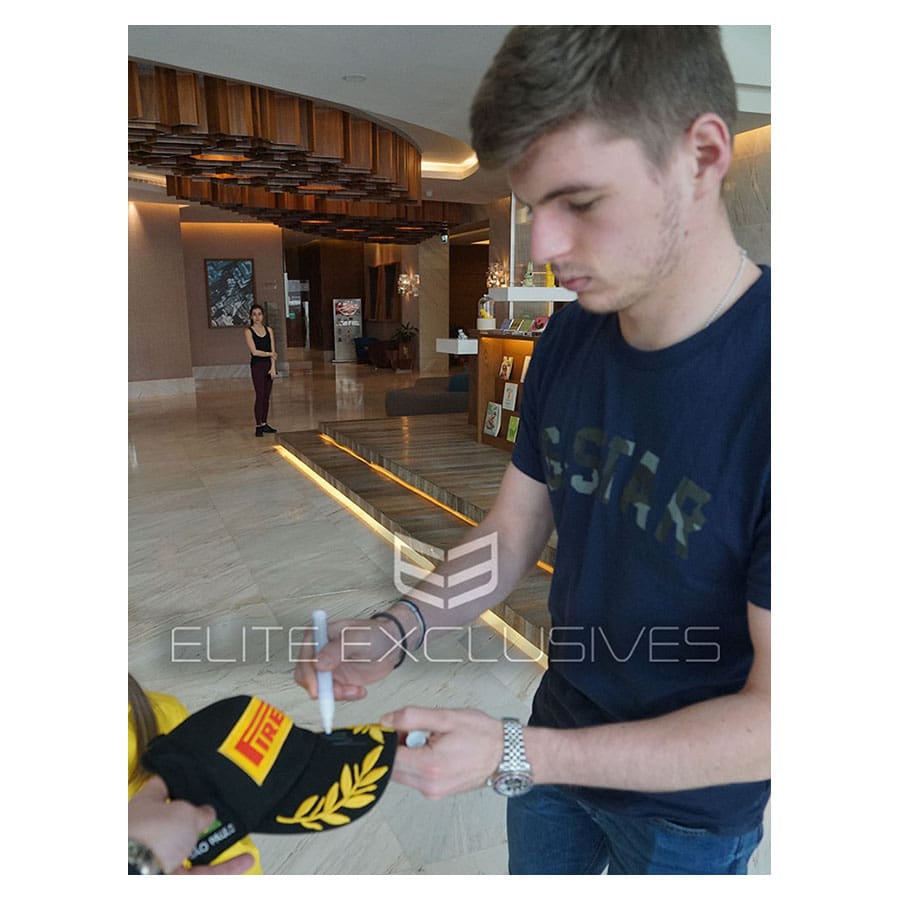 MAX VERSTAPPEN SIGNED MEMORABILIA
Max Verstappen is a belgian-dutch racing driver competing in Formula 1 under Red Bull Racing. 
Starting his career in only 2015, Max Verstappen has even further to go in his career. He has already won 8 times and finished on the podium 31. 
In the 2016 Spanish Grand Prix, Max Verstappen became the youngest driver to win a Grand Prix and the first dutch driver too. 
max verstappen SIGNED CAP
Max Verstappen shows lots of promise for his career as he has already shown his level of talent the past 4 years. In 2019, he finished third place overall ahead of both Ferrari drivers.
After starting his career in karting at the age of 4, he won many junior championships and rose through the levels of racing until finally reaching Formula 1.
Max Verstappen has grown to be known in the industry and has lots of time to improve and reach the top places. 
2017 was where Max won his second and third race beating his fierce competition, Lewis Hamilton, in the early stages of the race. We have a cap signed by the driver from this year of racing available for you to purchase.
ELITE EXCLUSIVES is pleased to offer you a selection of memorabilia signed by Max Verstappen. 
SIGNED MAX VERSTAPPEN ITEMS
As well as having the signed cap from 2017, we have other caps available for you to buy signed by the talented driver.
We also have helmets and shirts available for you to purchase signed by him.