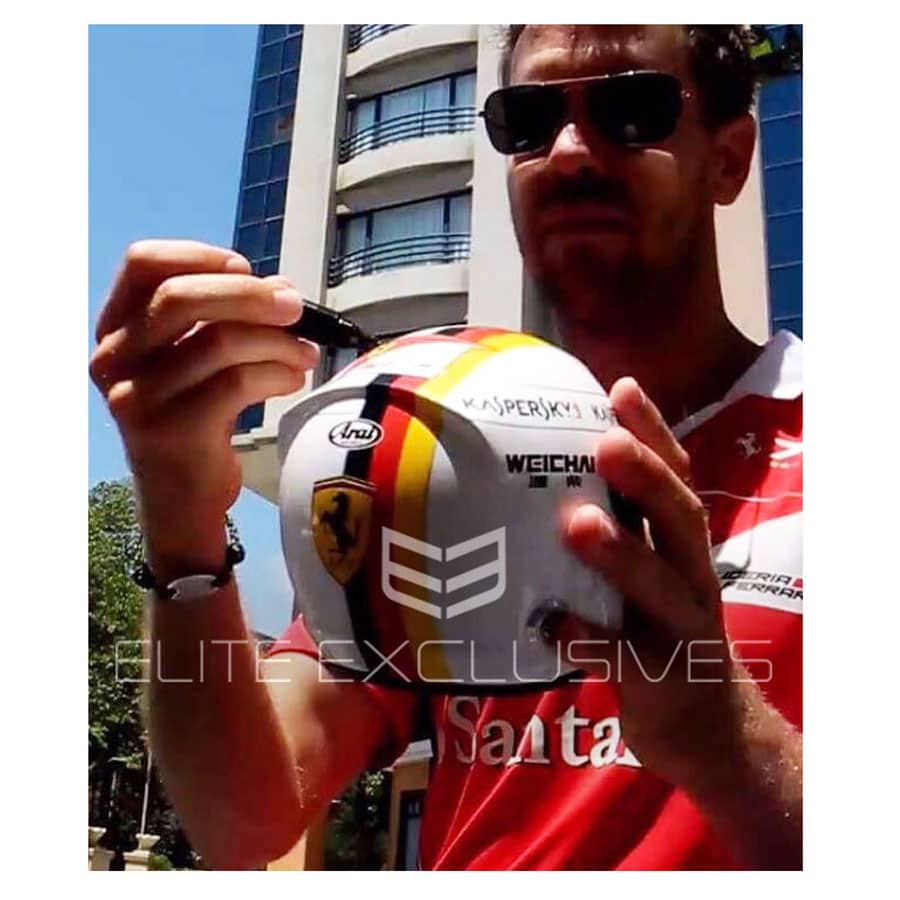 SEBASTIAN VETTEL SIGNED MEMORABILIA
Sebastian Vettel is a german racing driver competing in Formula 1 under Scuderia Ferrari. 
He is a 4-time world champion which he won consecutively  while at Red Bull Racing.
He holds many records relating to being the youngest to achieve something but also holds the record for the most consecutive race wins (9). He holds the third highest number of race victories (53) and podium finishes (120).
SEBASTIAN VETTEL SIGNED CAP
Vettel is considered one of the greatest drivers in Formula 1 history. He began his career in 2007 making his debut with BMW Sauber at the American Grand Prix.
At 21, he became the youngest race winner to date in his first full season of Formula 1.
After moving from Red Bull to Ferarri in 2-14, Sebastian Vettel  won a number of races but fell down the leaderboard. However in 2017, he rose back and made tough competition for Lewis Hamilton.
Sebastian Vettel has achieved great things in his career including many titles to his name. We are offering this personally signed cap from his Red Bull Racing career to you.
At ELITE EXCLUSIVES we are happy to offer you a great item of memorabilia available for purchase.
SIGNED SEBASTIAN VETTEL ITEMS
Also on top of the signed cap, we have a selection of alternative items available including a 1/2 scale helmet of Vettel's helmet. 
Vettel has shown his talent throughout his career and these items will represent that while looking amazing wherever u choose to put it.