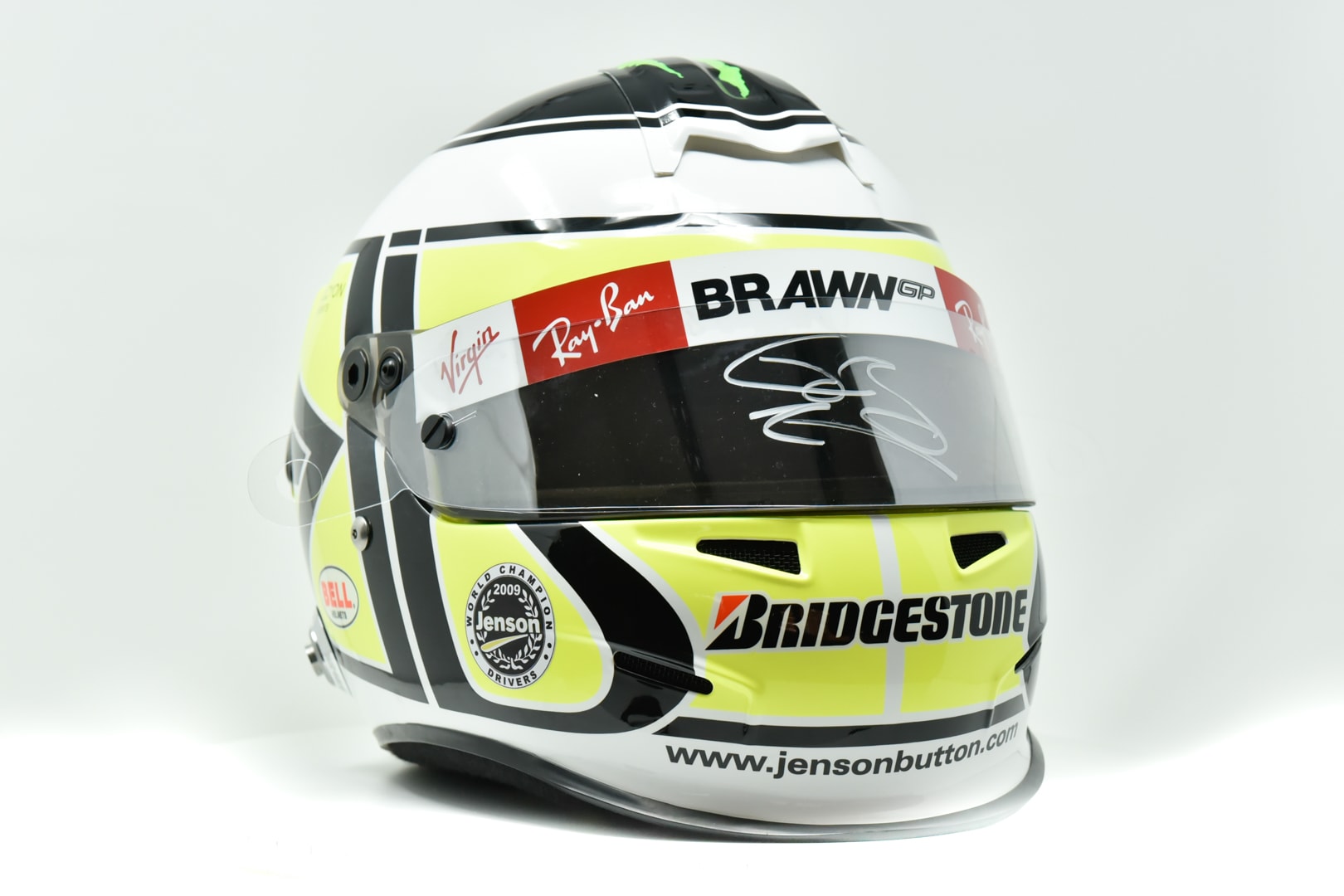 Jenson Button Signed 2009 Official Replica Bell Helmet
£4995
Jenson Button Official Bell Replica 2009 Brawn GP F1
Description
Elite Exclusives is offering an amazing opportunity to own a rare piece of F1 memorabilia by Brawn GP F1 World Champion Jenson Button

JB Brawn GP official Bell RS1 replica helmet by the 2009 F1 World Champion. Full size 2009 Bell helmet.
Button won six of the first seven races of the season and on 18 October at the Brazilian Grand Prix, he secured the 2009 Drivers' Championship and the team won the Constructors' Championship.  The team won eight of the season's seventeen races, and by winning both titles in its only year of competition became the first to achieve a 100% championship success rate.
This stunning Jenson Button helmet is accompanied by our numbered hologram Elite Exclusives certificate of authenticity.