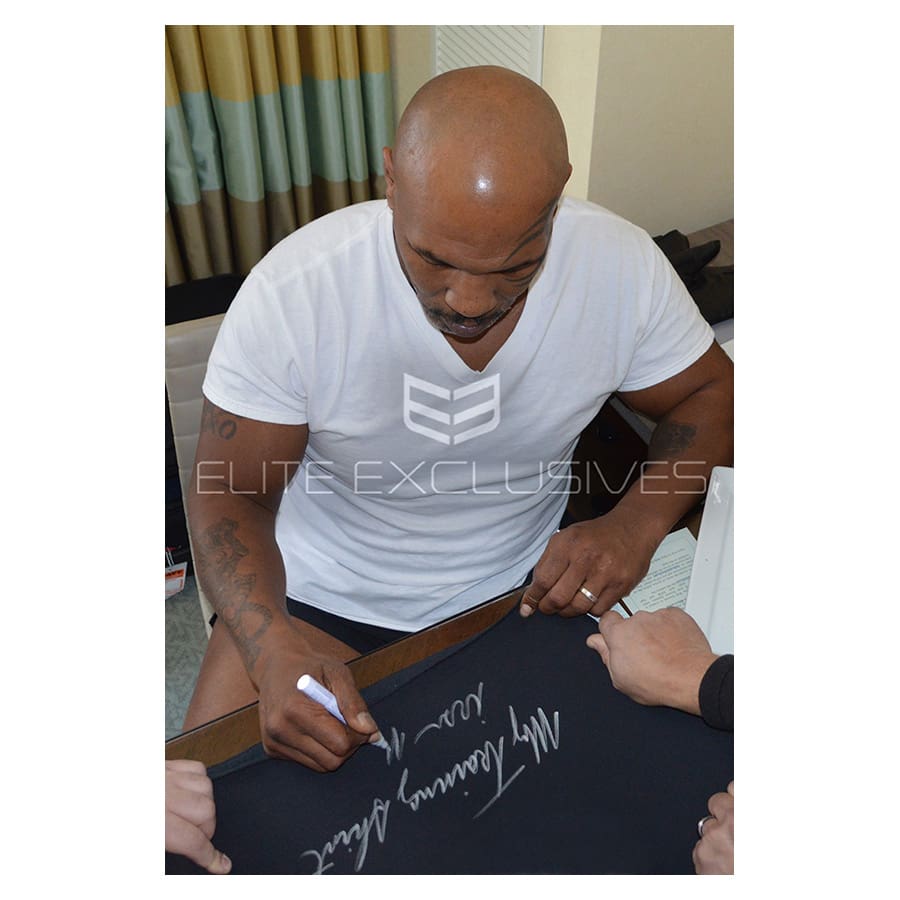 MIKE TYSON SIGNED MEMORABILIA
Mike Tyson is an American former professional boxer who was the consecutive champion in the heavyweight category from 1987 to 1990.
He holds the record of the youngest heavyweight boxer to claim a title, winning the title when he was only 20. Competing in 58 fights across his career, he only lost 6 times which is one reason he is regarded as one of the best heavyweights of all time.
MIKE TYSON SIGNED AND USED TRAINING SHIRT
Retiring from professional boxing in 2006, Tyson had an extremely successful career ranking at number 14 on The Ring's list of the best heavyweight boxers in history.
He is honoured in the International Boxing Hall of Fame and was, later in his career, known as "The Baddest Man on the Planet".
Elite Exclusives is giving you the incredible opportunity to own this extremely rare item of memorabilia. With a rare inscription on Mike Tyson's Be Real Gear, this opportunity isn't one you will come across again. 
Including the rare signed training shirt, Elite Exclusives offers a selection of other signed memorabilia available for you to purchase. We have multiple signed boxing gloves and a stunning photo display for you.