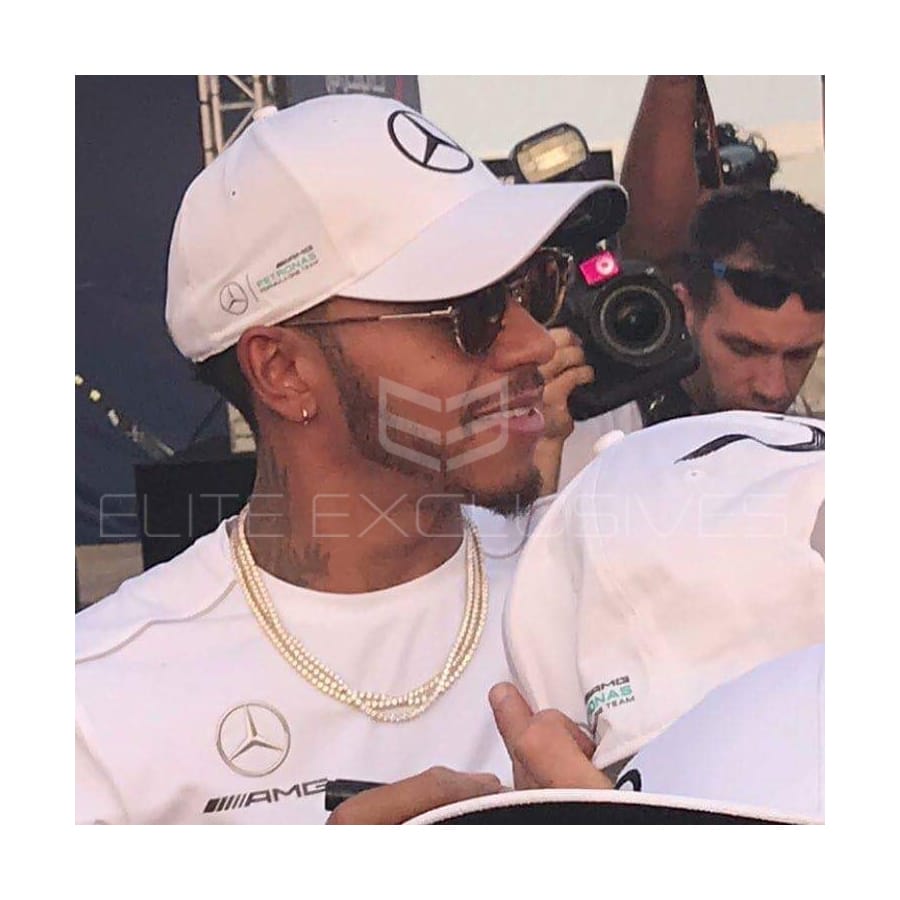 LEWIS HAMILTON SIGNED MEMORABILIA
Lewis Hamilton is a British racing driver who races for the Mercedes-AMG Petronas Formula One Team.
He is a seven-time Formula One World Champion, and widely regarded as one of the greatest drivers in the history of the sport.
He currently holds the records for the all-time most career points, the all-time most pole positions, the most grand slams in a season and the most points in a season
LEWIS HAMILTON SIGNED HELMET
Hamilton is regarded as one of the most complete drivers on the grid.
He is considered by some to be the greatest of all time having won his first World Drivers' Championship with McLaren in 2008, before moving to Mercedes in 2013.
Hamilton has worn specially designed one-off helmets for several weekends throughout his career. 
After winning his fourth title in 2017, Hamilton entered 2017 Abu Dhabi Grand Prix in a gold helmet with four stars adorning the top of the helmet with the words "World Champion". Hamilton wore a gold helmet at the 2018 Abu Dhabi Grand Prix after sealing his fifth world title, toward which he made reference with five stars on either side of the design, and did so again at the 2019 Abu Dhabi Grand Prix, this time with six stars following his sixth World Championship title.
At ELITE EXCLUSIVES we are lucky to have a unique one of only five in existence replica of the 2018 gold helmet.
As well as having unique signed helmets from one of the greatest drivers to grace the formula one circuit, we also have Lewis Hamilton signed gloves, race worn suits and signed caps.
Lewis Hamilton collectable items are rare, and highly sought after by collectors the world over. See our selection of Mercedes signed prints, Lewis Hamiltons race boots and more.