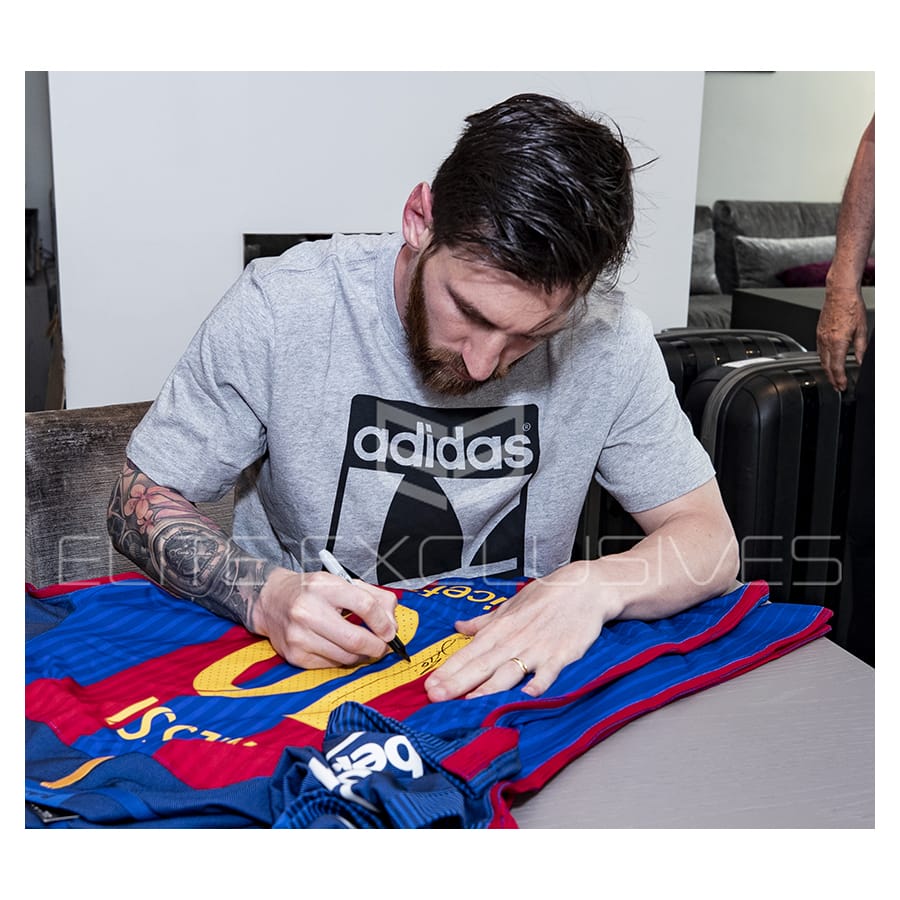 LIONEL MESSI SIGNED MEMORABILIA
Lionel Messi is regarded as the top football player worldwide and has grown to have worldwide fame through his successful career.
Starting at the age of 13, Messi has played for FC Barcelona and led the team to countless victories.
Across his career he has scored 699 goals. His inspiring career has gone from strength to strength as he leads Barcelona to fame.

Lionel messi SIGNED SHIRT
As one of the greatest players, he has broken many records during his career. He has received six Ballon d'OR higher than any other player. 
Barcelona's top scorer most notably brought Barcelona to a path of success when the team took home the Champions League, La Liga, and Spanish Super Cup titles.
Messi's career was extremely successful and so we have created an exquisite display to celebrate it. There is a second elite display available to be purchased too.
This display was created to give a unique representation of Messi's career. This display has been created using shirts from important periods during his career and trophy-winning seasons. The frame is backlit and remote controlled to alter the brightness. This piece will look stunning on your wall as part of your collection or a stand-out piece.
At ELITE EXCLUSIVES we created this display to commemorate his career and we are proud to present it to you.
SIGNED LIONEL MESSI ITEMS
Other than our spectacular display, we have other products available signed by the world's best football player. This includes signed shirts, boots and photos.
Have a look at the amazing selection of memorabilia items we have available.