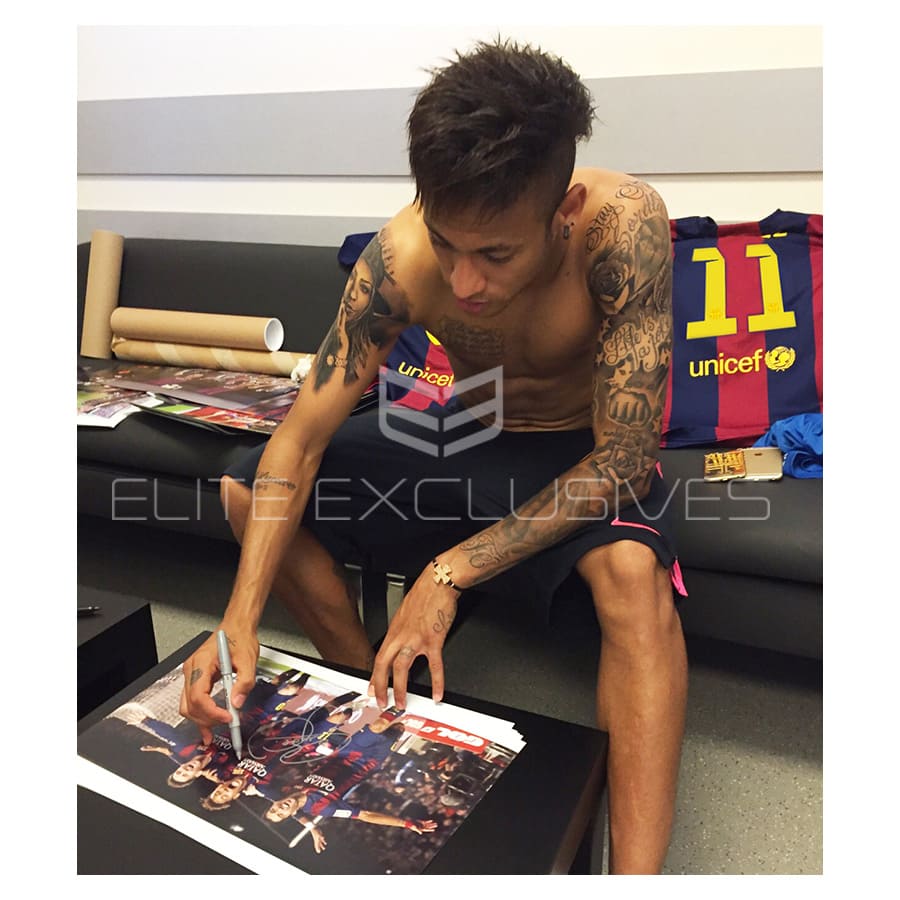 FC BARCELONA SIGNED MEMORABILIA
Founded in 1899, FC Barcelona is now one of the most known football teams across the world. 
The team holds an amazing array of wins and competitions to their name with a record 74 trophies. The team ranks highly on the UEFA club rankings year on year and maintain their high performance.
With some of the world's best players including Lionel Messi, Ronaldo and Xavi representing the club, they have been awarded many prizes and titles over the years. They have a record number of 12 Ballon d'Or awards and 7 FIFA World Player of the Year. 
LIONEL MESSI SIGNED SHIRT DISPLAY
Lionel Messi is crowned one of the best players in the world with 6 Ballon d'Or trophies to his name. 
Joining FC Barcelona's youth team at 13 and making his competitive debut at 17 (in 2004), he has gained world fame in football and is deemed the world's best player.
Elite Exclusives os offering you the opportunity to purchase this bespoke display uniquely representing Messi's career.
Messi's career has been incredible. In 2009, FC Barcelona took home the Champions League, La Liga, and Spanish Super Cup titles and later that year, Messi received World Player of the Year. 
This limited edition Lionel Messi Signed Shirt / FC Barcelona shirt montage has been created using shirts from seasons of importance or trophy winning seasons. This piece is outstanding and the design looks perfect.
SIGNED FC BARCELONA ITEMS
As well as having the elite legacy display, we have many other pieces available to you. These include other displays, signed shirts, photos and boots. These items are signed by a variety of FC Barcelona players.
These items look incredible on display and will look amazing wherever you showcase it!