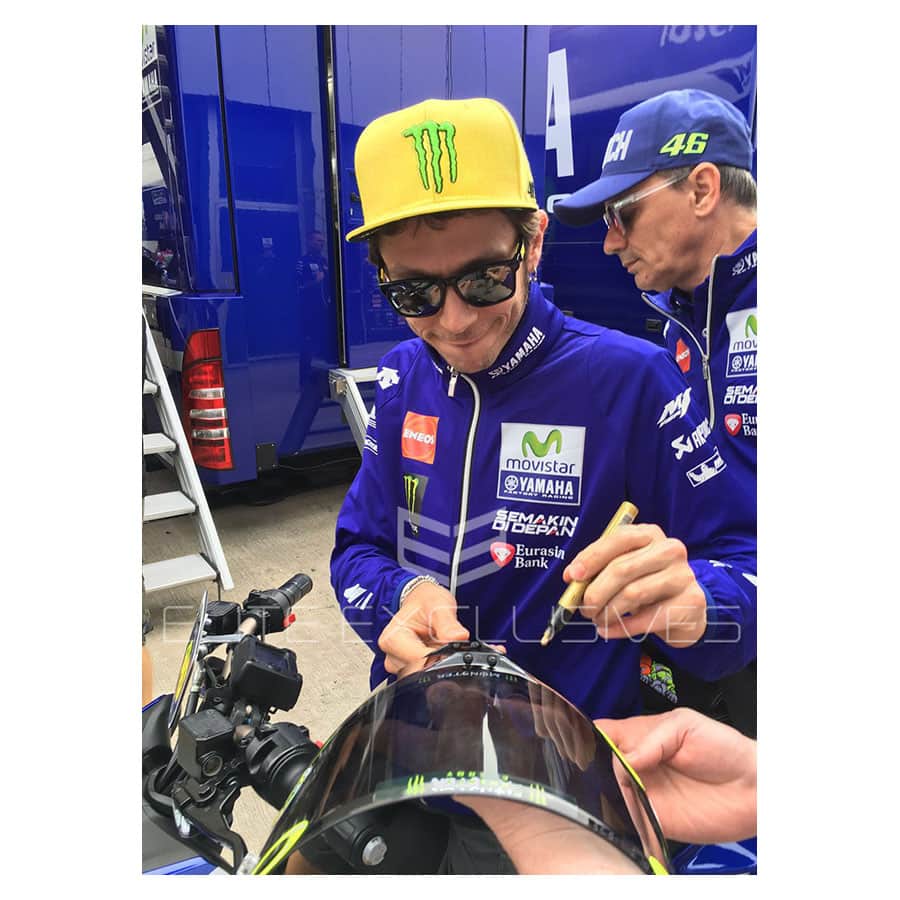 VALENTINO ROSSI SIGNED MEMORABILIA
Rossi is known to be the best motorcycle racer of all time and a multiple time world champion of MotoGP with 7 wins. 
Debuting his MotoGP career in 2000, he has had an amazing career to lead to his worldwide fame. Rossi is the only rider in history to take first place 125, 250, 500 and MotoGP World Championships.
He hold 89 Grand Prix wins and has broken many records in the profession since starting his career. One example is winning eight races at Phillip Island in Melbourne (more than any other racer). 
Valentino ROssi SIGNED HELMET
Valentino Rossi , the 9-time world championship winner across all categories, has thrived in his career breaking many records and now there is little left to achieve. He has, overall, completed a lap of the world by racing far over 40,075km during his successful racing career.
His nickname 'The Doctor' represents how talented he is in this profession. 
This Valentino Rossi helmet is a rare piece of memorabilia signed personally by the racing legend.
This ultimate track helmet has a full signature and an even better system designed to improve race performance. 
At ELITE EXCLUSIVES we are lucky to have such an incredible piece signed by Rossi.
SIGNED Valentino rossi ITEMS
In addition to the signed helmet, there is a variety of other memorabilia items available on Elite Exclusives. This includes more signed helmets, photo displays, gloves and more.
We are able to have some amazing, rare items for you to purchase!