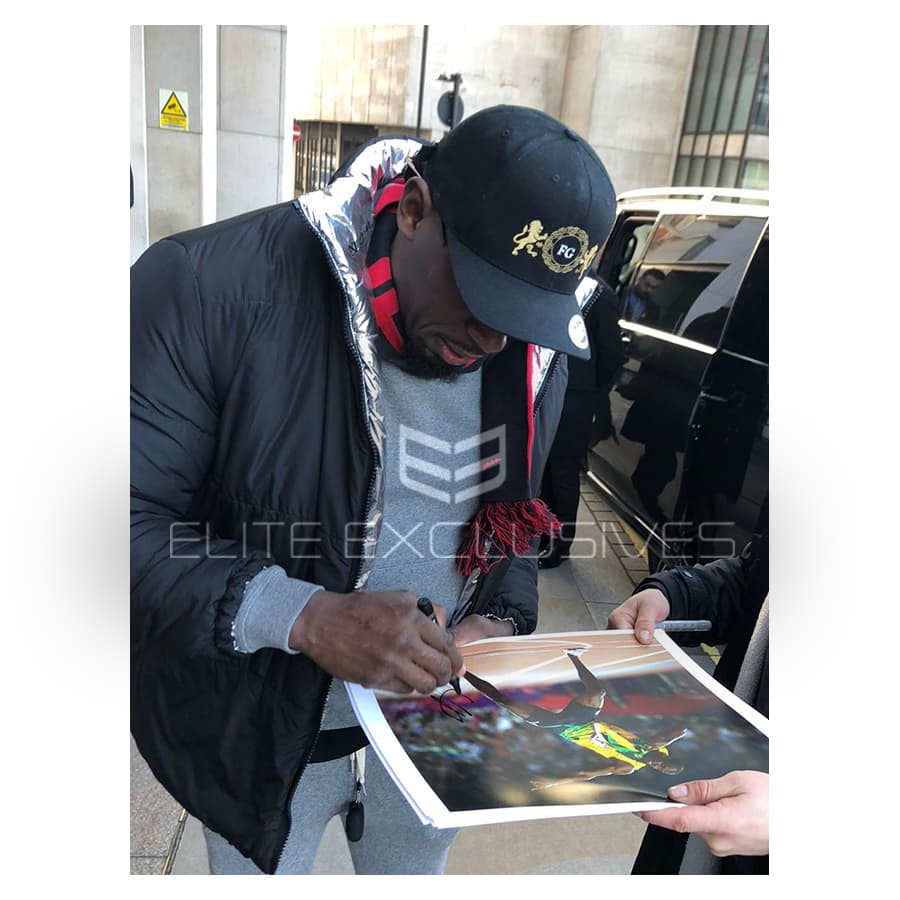 USAIN BOLT SIGNED MEMORABILIA
Usain Bolt is one of the most famous athletes of all time. His career has been incredible and led to his worldwide fame. 
He is an eight-time gold medalist who participates in 100m and 200m sprints plus the relay. 
Breaking many records throughout his career, he has 11 world championship titles to his name consecutively from 2009 to 2015. Finishing his inspiring career in 2017, we have some amazing items of memorabilia for you to purchase.
USAIN BOLT SIGNED PUMA RUNNING SHOES
As the most successful olympic athlete, Usain Bolt has gained a huge following from fans all over the world who travel to see the olympics or tune in on TV.
Looking back on his career, he had some incredible moments of celebration and always struck his iconic pose for the crowd. 
This pair of spikes were used in 2017 during Bolt's training. Usain's career ended this year as he decided to retire after that year's competition. 
This item is extremely rare and the shoes aren't available to the public as they are custom-made for Bolt. He is regarded as the greatest sprinter of our time and so this item would be incredible for you to own.
At ELITE EXCLUSIVES we are pleased to be able to offer you this unique piece of memorabilia.
In addition to Bolt's custom signed shoes, we have other items available to you signed by the running star. 
We have a selection of items ranging from our legacy displays and signed shirts to a signed photo framed replica medal display.